January 25, 2023
Spotlight: CREW Portland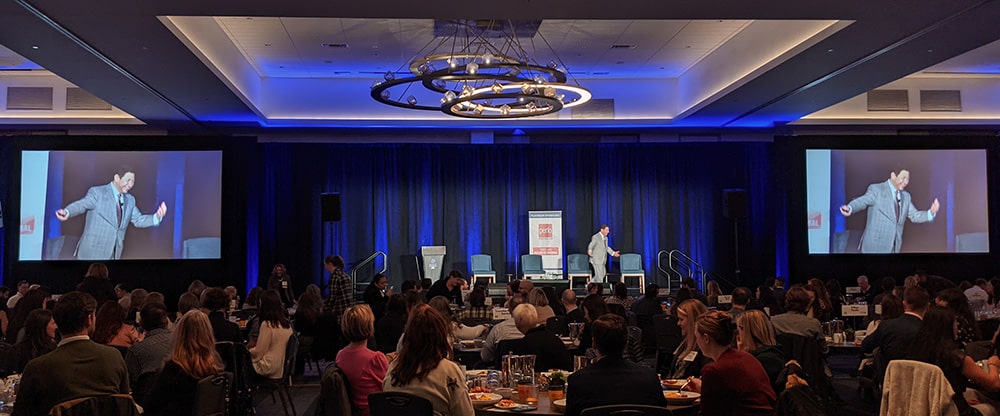 Reinvesting and reimagining were the key topics at the 2023 CREW Portland Forecast Breakfast. Unique insights regarding current issues affecting the commercial real estate market were shared during both the keynote address and the panel discussion.
"Public policy and those who lead it really can shape what the future will hold for any given area. . . . This is a time when there are tremendous opportunities. When there is an opportunity for the city to reinvent itself and refresh itself."

John T. Chang, 2023 CREW Forecast Breakfast Keynote Speaker
Established in 1992 as the local chapter of CREW Network, CREW Portland is a dynamic organization representing nearly all areas of the commercial real estate industry – from entrepreneurs to executives in some of the largest national companies. CREW's mission is to advance the success of women in commercial real estate through education, outreach and business connections.
The 28th annual CREW Forecast Breakfast was hosted at Hyatt Regency Portland at the Oregon Convention Center. The AV Department provided full-service live event AV production including sound, lighting, projection, and event video recording.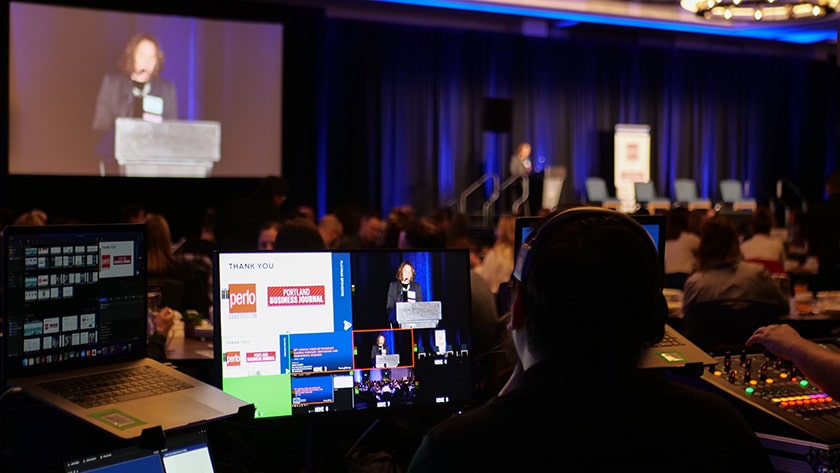 2023 CREW Portland Board President Alisa Pyszka (President, Bridge Economic Development) begins the program, welcoming attendees to the event.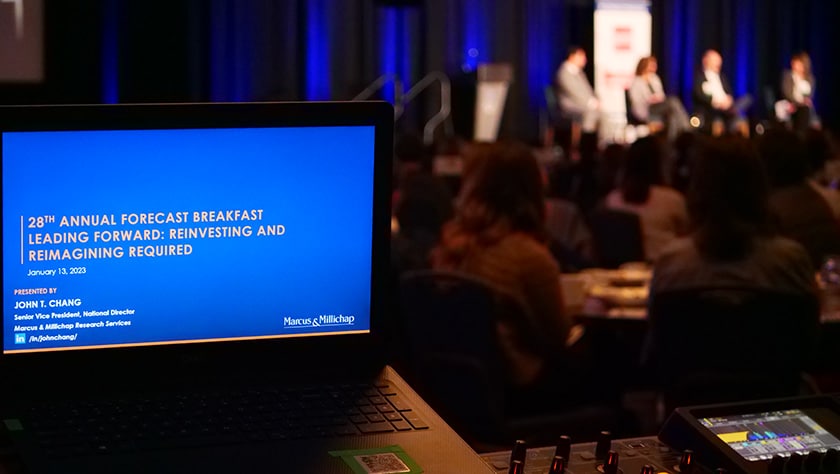 John T Chang (Sr. Vice President, Research Services, Marcus & Millichap) gave the keynote address.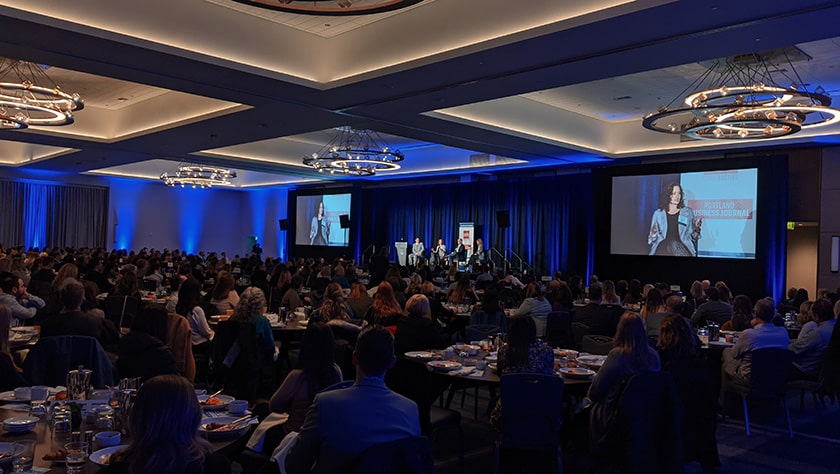 Panelists Michelle Schulz (Principal, GBD Architects), Michael Wilkerson, Ph.D (Partner, Director of Analytics, ECONorthwest) and discussion moderator, Suzanne Stevens (Editor, Portland Business Journal)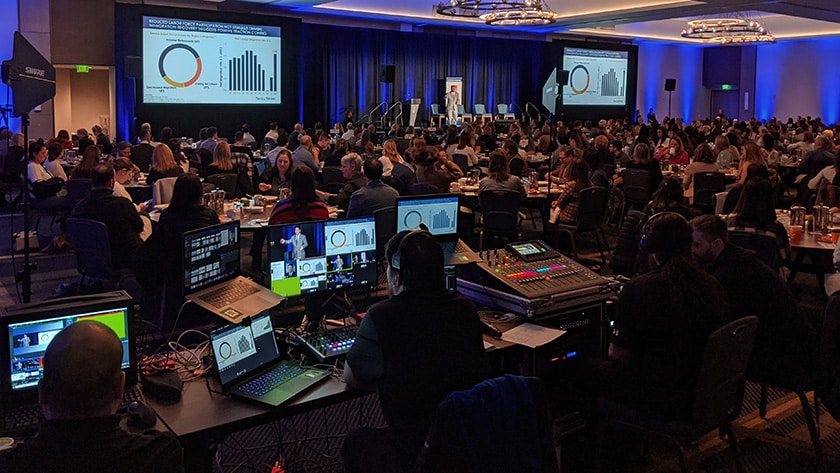 The event was held at the Hyatt Regency Portland at the Oregon Convention Center.