February 10, 2023
Essential Roles for Virtual Events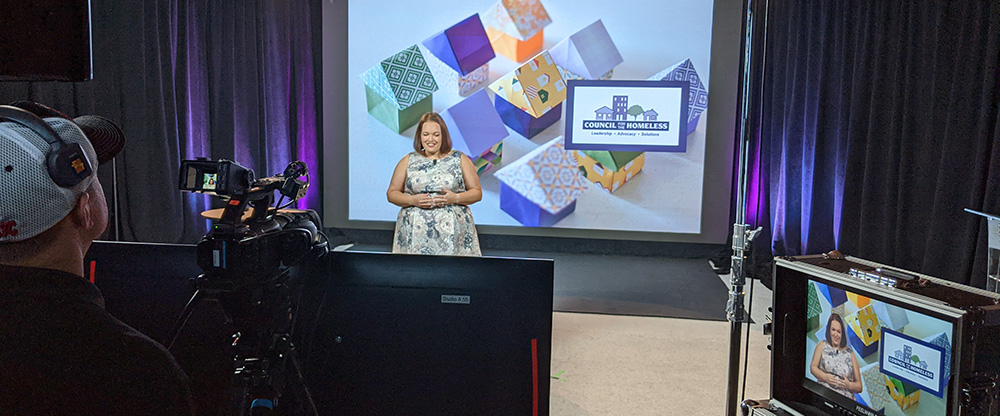 Your virtual event production team will be much smaller than your in-person event team. A lean, flexible team is all you need. Here's your guide to essential roles for virtual events. 
Host
Limit your live presenters to one or two people, such as an emcee and/or a benefit auctioneer. Your hosts need to be comfortable in front of a camera, be able to convey your message with energy and enthusiasm, and follow a timed script. Your other presenters can film their messages in advance. 
Director
The director monitors the script and provides cues to the hosts and to the technical producer. The director identifies when to switch between a live shot and a video, when to advance to the next presentation slide, when to employ picture-in-picture, when to change camera views, and when to display overlay graphics. 
Technical Producer
A high-quality live stream program requires the correct technology run by a skilled technician. A technical producer creates the look of the show; manages and transitions between all incoming feeds from cameras, remote presenters, bidding software, slide presentations, and videos; adds graphics and animations; balances the volume, tone, and clarity of everything we hear; and outputs the live stream to the desired platform.
Audio Engineer
For hybrid events and on-location live streams, the audio engineer works closely with the technical producer, managing the audio quality of the live stream through an audio mixing console.
Videographer / Camera Technician
During in-studio virtual events, one videographer manages one to two cameras. With a two-camera live stream, one camera is positioned for a wide/master shot, the other camera is designated for close-ups.
Auction Assistant
Your fundraising host cannot step away from the camera during a live production. An auction assistant supports the benefit auctioneer with real-time messages and donor updates during the broadcast. This role can be performed remotely through a shared Google doc. 
Donor Support
The traditional gala paddle-raise is replicated during virtual auctions with the use of third-party online bidding software, such as Greater Giving, SchoolAuction.net, and Auctria. During the virtual auction, your audience will open two tabs on their web browser or use two devices. One to watch the live stream, the other to bid on auction items and to donate during special appeals. Donor support is an essential remote role. This person monitors the fundraising software and responds to donor questions via phone, chat, and text.
Audience Engagement
The final essential role for virtual events should be assigned to multiple team members in remote locations. Using chat features, social media feeds, and designated hashtags, your team can engage your virtual audience, celebrate your donors, and thank your sponsors. While the online experience doesn't replace the in-room energy of a gala event, creativity and technology can increase donor engagement.
Ready to live stream your event? Contact us to discuss virtual event options. We can also recommend talented fundraising pros to help you go virtual.
Originally published April 29, 2020. Updated January 11, 2021. Updated February 2022.