December 14, 2022
Understanding Live Stream Visual Design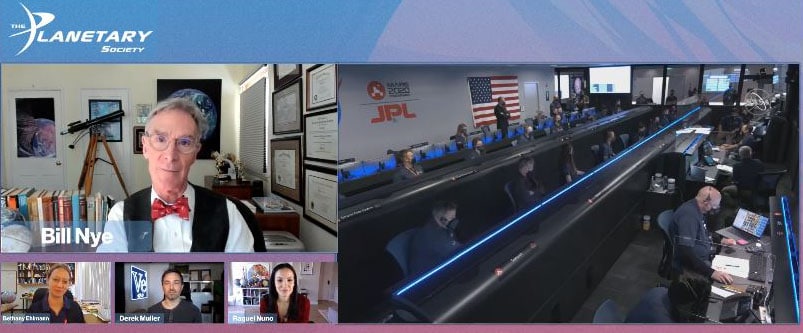 As you plan your virtual or hybrid event, your professional production partner will discuss building your show and creating the look for your live stream. During those discussions, you'll may hear unfamiliar terminology. Review this guide to understand live stream visual design elements and feel confident using your new vocabulary.
Inputs
Any element you want to include in your live stream production is an input. Inputs are often live camera feeds, pre-recorded videos, slide presentations, video callers, photos, music, design elements, and web page captures.
Overlays
The layering of one input on top of another input is an overlay. Temporary text or graphic elements on top of the live feed are common overlays. Examples include logos, website URLs, hashtags, or presenter identification.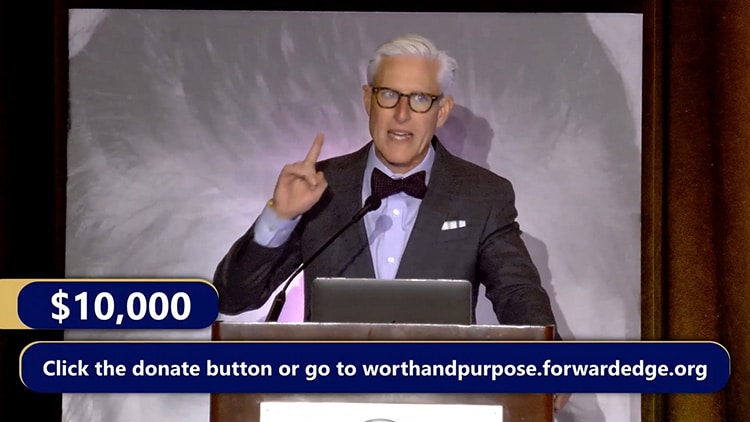 Lower Third
Overlays placed in the lower area of the frame are called lower thirds. A simple lower third is the presenter's name. Shapes, logos, and images placed in the lower section could all be referred to as lower thirds. Synonyms for lower thirds are captions, chyrons, superbars, supers, nameplates, and L3s.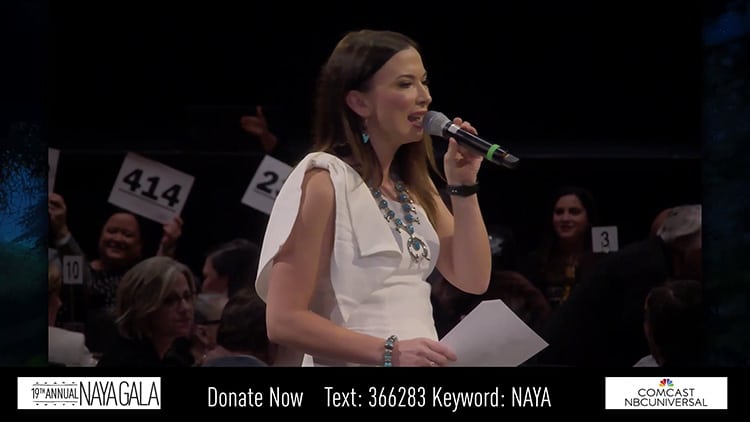 NAYA: 19th Annual NAYA Gala. Partners Raise Agent; Johnna Wells; Portland Art Museum
Transitions
Adding, removing, or changing from one input to another in your live stream is a transition. They can be quick (called a cut), more gradual (such as fading from one input to another), or inputs can be brought into view in creative ways such as zoom in or out, slide into view, wipe from one side of the screen, fly in, or expand to full-screen view.
Guide Dogs for the Blind: Virtual Holiday Celebration. Partners: Swaim Strategies; Liam Mayclem
Animations
Adding movement to any input is animation. A rotating logo, a lower third graphic that slides into view, an overlay of falling confetti, and transitions between inputs are all examples of animations.
Dress for Success Oregon: Celebrate Success Gala. Partners: Maquam Auction Agency; Greater Giving
The Look
All visual elements including colors, fonts, shapes, backgrounds, layouts, and the speed and type of animations all comprise the look of the live stream. The look should align with the script, audio, and tone of the virtual event and all aspects of the show should support the emotion you want to convey. The look can range from a single input that fills the entire screen (full screen) to multiple inputs combined in a single view (multiview). Various types of looks include:
Picture in Picture (PIPs): two or more inputs on the screen at the same time. The most common PIP is a full screen display of one input (such as a photo, video, slide, camera feed, or web capture) with a second input smaller and positioned in the top left or right corner. There can be more than one PIP at the same time.
Cat Adoption Team: Whisker Wonderland. Partners: Swaim Strategies; Wesleigh Ogle
Side by Side: two inputs displayed in equal size next to each other, usually overlaid on a background image or color. Similarly, Split Screen are two inputs side by side sharing the full screen view.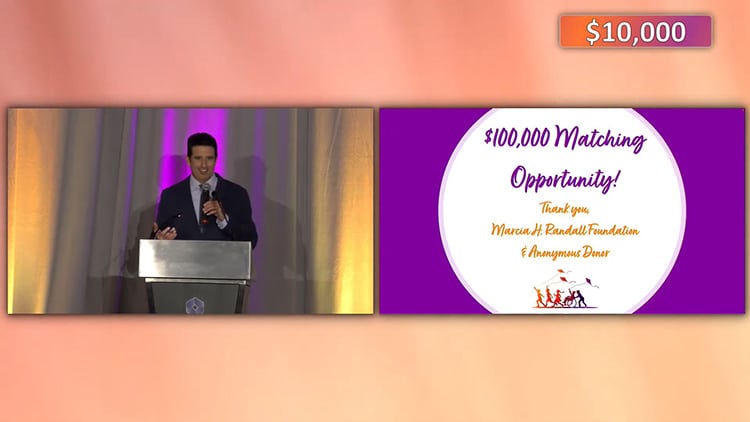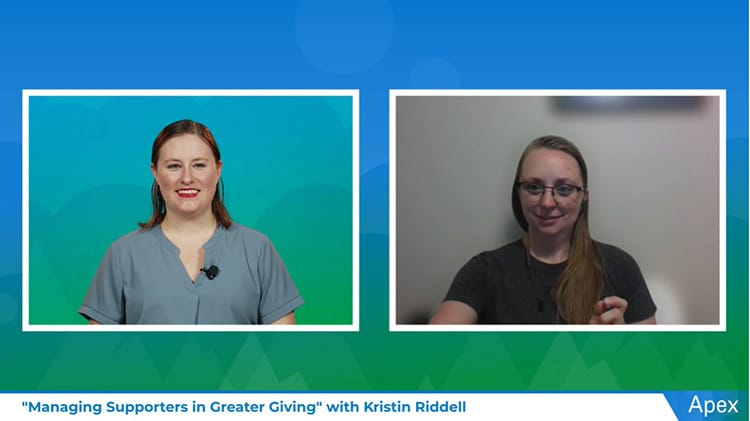 Titles: a text overlay of the presenter's name, often with their organization affiliation.
Sherwood High School Boosters Auction. Partner: gEvents, LLC; Auctria
Ticker: scrolling text displayed in the lower third; usually the text moves from the right side of the screen to the left side; also called news tickers, crawl, crawlers, or slide.
Street Roots: Family Breakfast. Partners: Swaim Strategies; Devon Ponce
Timer: a design element that displays a countdown to a specific time; often shown during pre-show before the start of the main live stream program or during a live auction to indicate the time left to bid.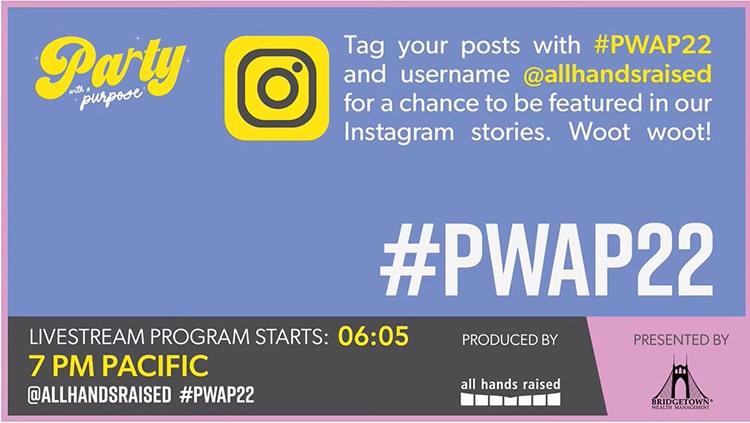 Scene
The technical producer often transitions from one input to another quickly during a live stream. In order to do this seamlessly, scenes are created as part of building the show. Scenes are pre-designed multiviews that can be brought into the live feed instantly rather than selecting each input separately.
Camp Rosenbaum: A Taste of Camp; Partner: Kilbreath Auctions
Building the Show
Designing overlays, preparing titles, defining all inputs, testing all assets, and creating all design elements to be used during a live stream is referred to as building the show.
Do you have questions about live streaming virtual events? We are happy to help. Contact us anytime.
Shown at the top of the page: Planetary Society Watch Party for NASA's Perseverance rover landing on Mars. Partner: Swaim Strategies
Originally published in March 2021. Updated December 2022.