December 3, 2022
Event Format Advice and Resources for 2023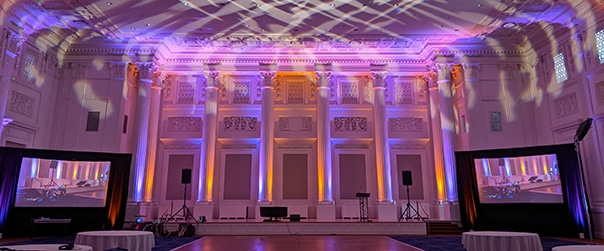 Virtual, in-person and hybrid are all equally successful event formats. Each offers its own benefits. How do you decide which format is best for your event? We offer event format advice, include points to consider, and provide resources to aid your decision making.
Virtual Event
Virtual events often cost less and reach a larger audience when compared to past in-person events. Live streamed events offer greater accessibility for more people. You are also more likely to schedule in-demand keynote speakers and celebrity hosts since travel time and travel expenses are no longer factors.
Live Stream in Front of a Studio Audience
Focus your event on your virtual audience while giving a select group of supporters a fun experience as your studio audience. This is a great option if your AV production company broadcasts from a large studio. This one of a kind, behind-the-scenes experience could also include a special reception for the studio audience after the event.
Best for: thanking your board members, sponsors, and top tier donors without hosting a large event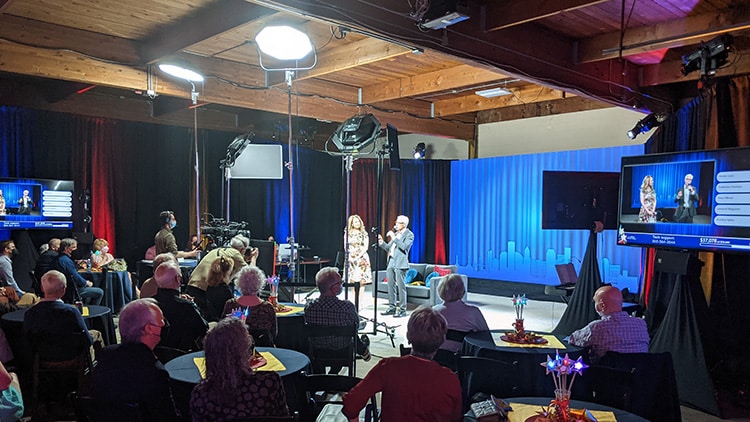 Host a Watch Party
Your supporters are eager to gather for an event. You want to retain the benefits of virtual fundraising. A great solution is to live stream from a production studio and host an official, ticketed watch party. You'll ensure a high-quality broadcast for everyone.
Best for: organizations that have multiple locations. Watch parties can be scheduled for your teams to gather to watch and connect at each location.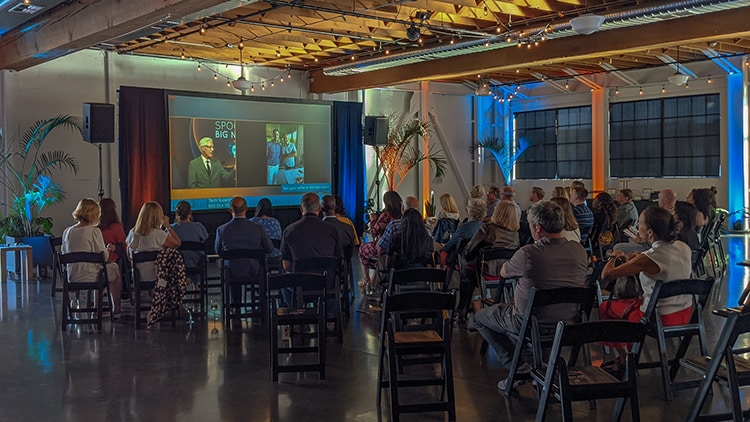 Hybrid Event
Hybrid events give you the option of reaching both an at-home audience and inviting guests to attend in person. Unlike hosting a studio audience or a watch party, the hybrid event shifts the focus to the in-person audience because the event is live streamed from the event venue.
When planning a hybrid event, give thoughtful consideration to your guest experience and script your program carefully to be inclusive of both audiences. Does the content of your program offer enough reason for someone to tune in from home to watch this event? Does audience interaction rely on mobile technology? Will your in-person audience be able to access and use the mobile tech from the event venue? Be sure to add additional staff and volunteer roles during the event to support both audiences. Looking for ideas? Check out this spotlight post for inspiration.
Best for: organizations that have a both a strong local base and want to reach an expanded audience who would not typically attend in person.
Read more: 5 Tips to Improve Your Hybrid Event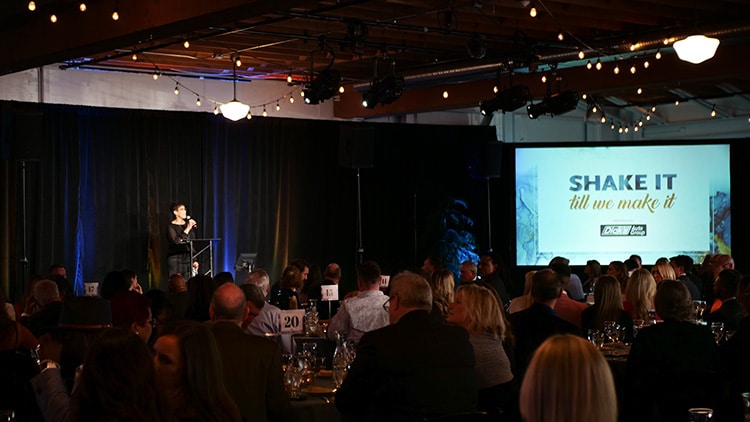 In-Person Event
When hosting a live event, consider shortening the program compared the events you hosted in 2019 and before. Everyone's attention span shorted as everything went online. As the spread of viruses increase and decrease with the seasons, event organizers should continue to consult state health authorities and the CDC for guidance on risk factors you need to consider.
Best for: organizations that know their supporters want to gather in person and will not tune in to a virtual event live stream.
No matter what your peers decide to do, the best event format is based on your unique event goals. How have you been successful connecting with your supporters during the pandemic and can you incorporate that into your event? What is your ability to limit risk for your audience and organization? As you consider your options, we invite you to contact us to discuss various event formats and opportunities associated with each.
Additional Resources from Our Partners
Originally posted July 15, 2021. Updated November 17, 2021; January 20, 2022 and December 3, 2022.