November 30, 2022
Live Stream Your Virtual Conference with The AV Department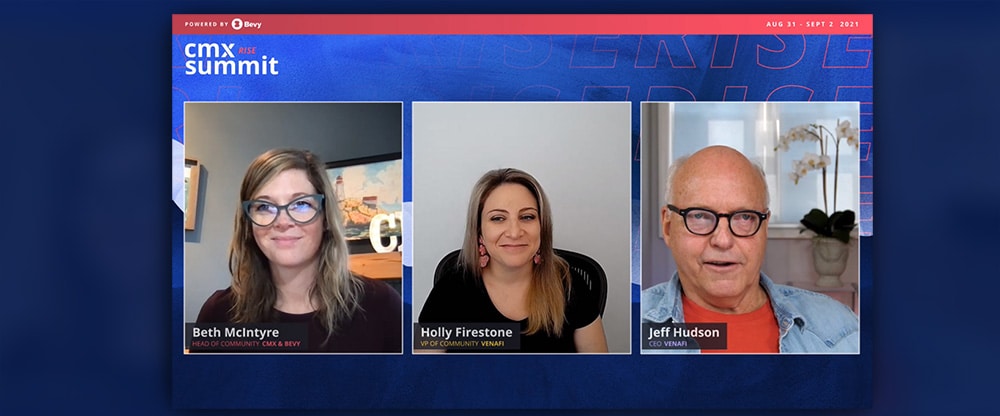 Virtual webinars and conferences can range from a short, pre-recorded expert panel to a multi-day conference with breakout sessions. You don't want technology to negatively impact your conference, so you've decided to partner with a professional production team. You may be wondering how everything comes together. In this article, we detail what to expect when you live stream your virtual conference with The AV Department.
Working with an Experienced Production Team
Our experienced, live stream production team will help you showcase your content, develop graphic overlays and backgrounds, and seamlessly transition between guest speakers, videos, and presentations.
Content and Assets: What You Provide, We Take Live
The content of your virtual conference might include slide presentations, pre-recorded videos, and logos or other graphics. Other necessary elements include a run of show, your branding guidelines, and a list of graphic overlays – such as presenter names and titles. We will provide a link for you and your team to upload all content and assets to a shared Google Folder. From your assets, we will create a designed, branded stream for your virtual conference.
Slides from Presenters
All slides should be widescreen 16 x 9 dimensions. All presenters will present their own slides through Zoom. We will provide instructions as to how they do that when we meet them in the backstage Zoom room before each person's session begins.
Slides for the Stream
Your virtual event will go live at least 15 minutes before the main program begins. This allows your attendees time to log in and check their volume settings. During this pre-show period you will want to loop a short slide deck. Be sure to include a welcome slide that clearly indicates your audience is in the right location. Other pre-show slides could include bios of the presenters, conference agenda, sponsor acknowledgement, and any special instructions.
You'll want to decide if you'll use the pre-show slide deck during session breaks or if you want to provide a different slide for that purpose. A final "thank you for attending" slide can be used after the final session ends.
Slides should be saved as a PDF packet for each use (i.e. Pre-Show Slide Packet PDF, a Session Break PDF, and a Post Show Slide PDF). Upload these to the shared Google Folder.
Videos
Videos need to be uploaded as separate files. This includes videos played during presentations, animated slides, videos played between sessions, sponsor commercials and organization sizzle reels. Do not embed a video into a slide. It will not play correctly due to internet compression. We will play the videos and provide audio cues to hosts and presenters during the videos so they know when the video will end and when they will be live on camera again.
Run of show
An important document is the Run of Show (ROS). It is a detailed minute-by-minute outline of your virtual conference that helps everyone know what comes next. The ROS helps coordinate Zoom login times, the order of speakers, and production cues.
We need to know who is speaking, for how long, which assets they will present, and what you want shown on screen for the viewers to see. Examples:
10:00 AM: Person X is presenting # slides, has no videos, 30 minute presentation
10:02 AM Person X's Lower Third Overlay (their name plate) is Person X123, Director of Customer Success
10:20 AM At the end of Person X's session, return to slide show
10:25 AM Person A, the moderator, will introduce Person B.
10:30 AM When Person B comes on screen, show their lower third "Person B123, Moderator" then show our company logo, with a graphic overlay to encourage viewers to submit questions for Q&A
During our production planning meeting with you, we will review the ROS and share examples. As you draft the ROS, simply answer, "how is The AV Department going to know what to put on screen and what is coming up next?"
Script
A script is not required for virtual conference presentations or panels. We do need each presenter to be able to conclude their talk gracefully. Identifying a specific cue (i.e. "Thank you for watching and enjoy the rest of the Summit") will indicate to your production team and your host that the presenter has finished. If it is not possible to provide these end-cues for each session, we can review this with each presenter prior to their session when we meet them in the virtual green room.
Graphic Overlays
Name plates, hashtags, sponsor logos, contact information, and headlines (like a news channel) are all graphic overlays. You can either create these and upload them to the shared folder or we can design them for you. We create one design template for each virtual conference to ensure a consistent look throughout the event.
Creating an Easy Experience for Your Featured Speakers
Our live stream system and our production process were created to make it as easy as possible for you, your hosts, and your guest speakers to go live while delivering a high-quality professional stream for your audience.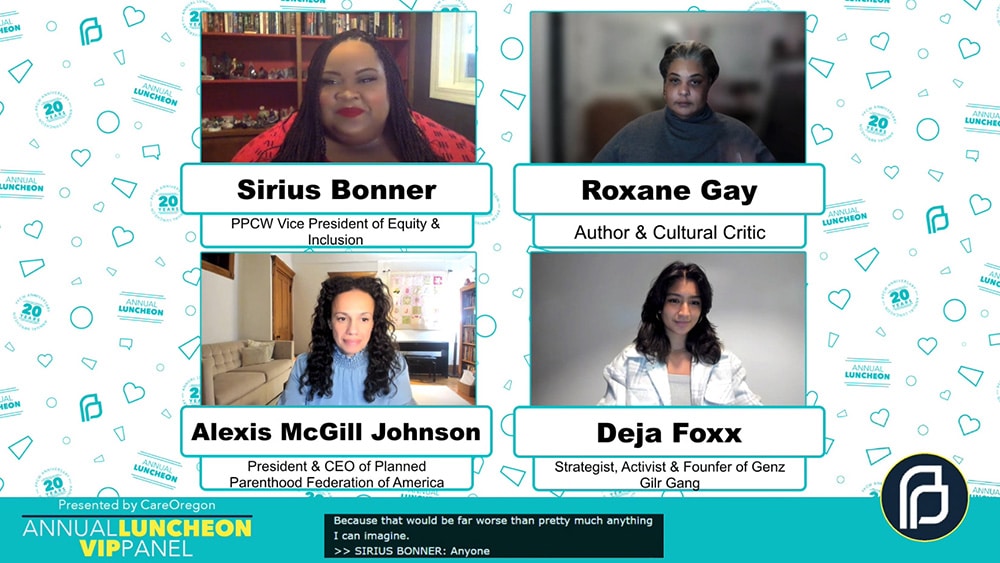 Technical Requirements for Panelists
Conference panelists should have a hard-wired internet connection at their remote location to avoid frozen or dropped video conference calls. They should also set up their area as a home studio. We provide tips for lighting, camera framing, and preparing their background in our article How to Film Yourself for Streaming.
We recommend each presenter set up their remote area with two monitor screens. One for screen sharing slides (the feed the audience will see). The second monitor to view their notes and to see other participants in the panel. Additional information for preparing to go live is in our article Tech Tips for Virtual Conference Panelists.
How will panelists/speakers get to the virtual stage?
It's very easy. Everyone logs into the same Zoom room no matter the time or the day. The AV Department will send you the zoom invite and you will share it with your host and all presenters/panelists. A virtual call manager from The AV Department will greet them in the BACKSTAGE ROOM on the day of the show (30-45 minutes before their session), complete a tech check with them, review their session, and help them adjust their audiovisual set-up.
When it is time for their session, we send them to a MAIN STAGE/LIVE ROOM in that same Zoom call. Each presenter enters the main stage muted and waits to be greeted by our director, who will double check their AV and ensure they feel comfortable with their upcoming session. The director will regularly let the speaker know how many minutes remain until they go live.
Once they go live, we extract their video feed from Zoom with a bit of streamer wizardry, so the audience does not see any resemblance of a Zoom meeting. No black space around the cameras and no little names in the corner of the speaker's window.
While we use Zoom to extract your speakers' audio and video feeds, your audience is not watching your event in Zoom. The signals that come from Zoom are as good as the speaker's camera and microphone, just as they would be through any other virtual video system. We remove all recognizable Zoom elements with our hardware and keep it easy for your presenters by utilizing software familiar to them.
Cues During Videos
If a video is played during or leading into a live session, your presenter or host will be given audio cues throughout the video to prepare them for going live. No one participating in a live session should watch the live stream as an attendee. There could be audio interference, the internet delay could cause the presenter to be late coming back from the video, and the stream will reduce the internet bandwidth available for their camera and microphone, greatly reducing the quality of the feed we receive.
Presenters WILL be able to see the live stream in real time in a Zoom window (more streamer wizardry) so they know what is currently happening before they go live. In addition, The AV Department live stream director will always be present in Zoom with your participants to ensure an exceptional experience for everyone.
Going Live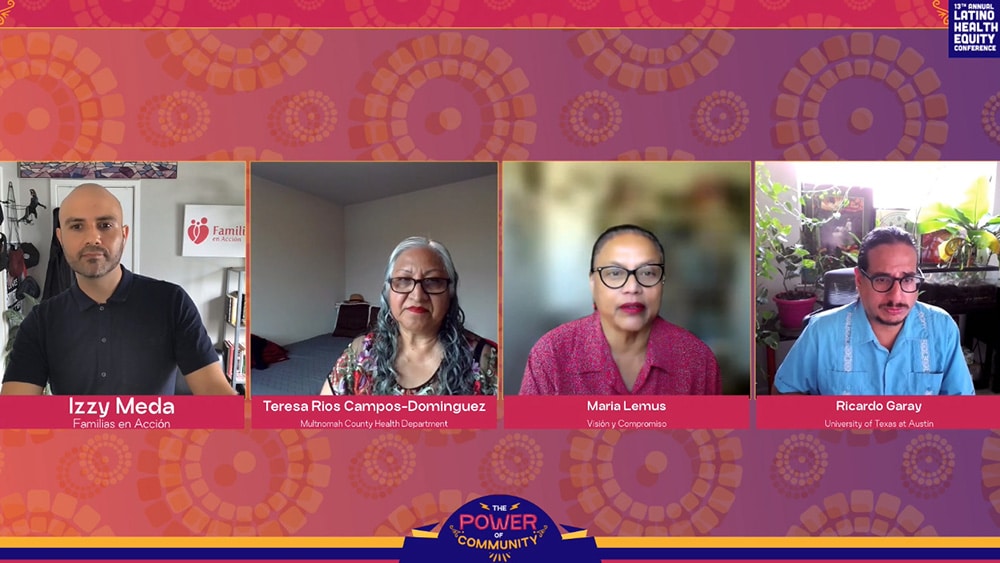 Pre-Show
As mentioned above, your live stream will begin with a pre-show of at least 15 minutes. During that time, start your virtual event with a static 16 x 9 slide or looping slide deck.
Music
We strongly – STRONGLY – recommend using only royalty-free music to prevent your broadcast from being unexpectedly shut down due to copyright violations. We can provide music we commonly use for conferences. This is the easiest option for you. If you want to learn more about music copyright, we outline important points in our article Music in Virtual Events and Videos.
Accessibility
By offering your attendees a virtual option, you are creating an inclusive environment for everyone to join the event. Additional options for accessibility include adding an American Sign Language (ASL) interpreter to the stream or including live captioning in one or more languages. If these are options you want to include in your virtual conference, let us know and we can refer you to our partners who provide these services.
Post-Show
We will record your virtual conference and send you a link to download the file so you own it forever and can upload it anywhere after the event. The recording is of the entire stream – pre-show through post-show. If you would like editing assistance to separate each session into its own video, we offer that service for an additional fee – just ask!
Creating an Easy Experience for Your Audience
Destination for the Live Stream
Your virtual conference can be broadcast to your online YouTube channel, to an online platform, embedded on your website, or we can build a landing page/event hub for you.
Ready to live stream your virtual conference with The AV Department? Let's Go!
We are so glad you have chosen to live stream your virtual conference with The AV Department. We'll be in contact frequently during the production planning period. And if any questions come up, just let us know.
Originally published in October 2020. Updated June 2022. Updated December 2022.