January 10, 2023
AV Event Production FAQs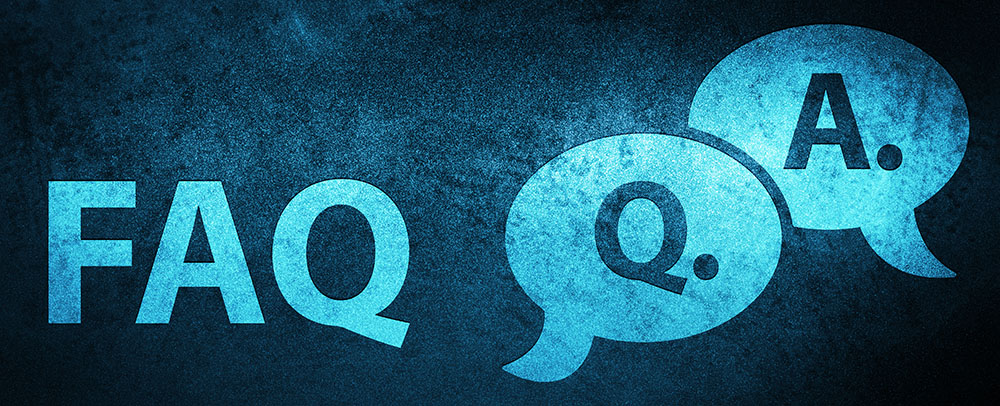 We welcome questions and we encourage conversation even more. The first question asked usually leads to other good questions. Having a conversation gives us the opportunity to learn more about your vision and goals for your event. We've gathered many of those first-asked questions for this AV event production FAQ blog post.
Please call 720-295-9693 or contact us for more details about any of these topics — and to ask any other questions you may have.
Do you provide virtual event services?
Yes, we do. We live streamed more than 800 virtual and hybrid events between March 2020 and the end of 2022. You can view examples of those streams on our Live Streaming and Virtual Events page and dig into virtual event questions in our Live streaming and Virtual Events FAQ. Our Virtual Event Production Guide for 2023 is another great resource if you are if you are thinking about live streaming your event.
How much does event AV cost?
Many factors affect the cost of professional audiovisual production including the venue selected, the size and type of event, and programming and content choices. Costs vary among AV providers due to their equipment selection, the size of the company, their experience, any specialties, and what they pay their team. Each event is unique and requires a personalized quote.
When comparing audiovisual quotes, your primary considerations should be company reputation, referrals, and relationships. It's also important to understand what services are offered. Renting AV equipment is different than partnering with an AV production company, just as cost and value are very different.
We are a relationship-based audiovisual production company. We find that most clients prefer to get everything they need in a high value package. Our packages provide the complete solution at the best value. We also offer a discount to nonprofit organizations. It's never too soon to reach out and request a quote.
What kind of AV equipment do I need for my event?
Our approach to audiovisual production focuses on your vision for your event. Rather than ask you what specific AV equipment you need, we want to know all about your event. Our technical event planners ensure everything is provided for your event to reach its full potential. Among the questions we'll ask you (after date and location, of course):
What is your concept and design for your event?
What is your desired outcome for your event?
What is your content? Presentations? Videos? Entertainment? Auction?
Is there an MC? How many presenters? Will they remain on the stage or move among the audience?
Is your event in a single space? Are you using the foyer or adjacent rooms?
Will you be streaming your event live or recording it?
Who are your other partners and vendors? (Coordination and communication are key!)
My friend's son has a band who has some equipment. Should I bring it?
Our AV event production team brings a custom-designed high performance audio system to all our events. All components in our system are carefully selected professional AV equipment. As a whole, the system is efficient to set-up and produces excellent results. For our clients, there is no guessing what is essential and there are no hidden costs. We take care of it completely. Trying to incorporate personal AV pieces won't decrease your costs and will likely impact the audiovisual quality of your event. 
I already hired a DJ. Can you use their lights and speakers?
DJ's select their equipment to provide their services. Our equipment inventory is different and provides a wide range of audiovisual options. We'll coordinate with your DJ to make your event a success.
We want to show videos during the event. Can you help us with those?
Certainly! We have a talented, creative, and professional media production team. We can help you produce narrative and organizational videos, fundraising videos, promotional videos, and more. Learn more about our video production services.
What slide size is best for my presentation?
We utilize widescreen high definition equipment. Your PowerPoint presentation should be set up for the current international standard for HDTV which is 16:9 aspect ratio. If you use the older standard size (4:3 aspect ratio), there will be black bars on the left and right side of the content.
What if I have to postpone or cancel my event?
If the unexpected happens, call us as soon as you know there is a change. We'll want to confirm your rescheduled event as soon as possible to ensure we are available on your new date.
Are you still taking precautions for COVID-19?
We follow CDC-recommended COVID-19 safety guidelines and adhere to any state or local restrictions in place. Learn more about our safety procedures.
Thanks for reading! We hope this AV event production FAQ is helpful as you plan your event. We'll expand on some of these questions in separate blog posts and likely add more questions to this list over time.
Originally published: February 7, 2020. Updated Jan 2023.