March 30, 2022
Video Production FAQs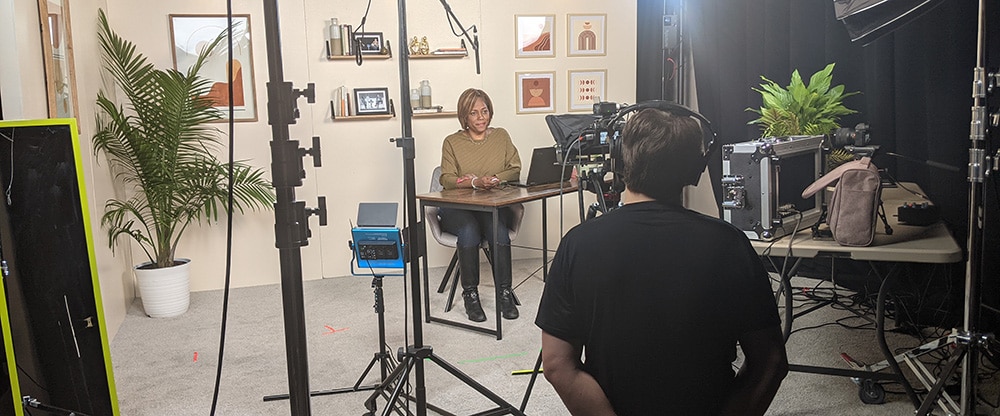 Our team of talented filmmakers is ready to share your message in engaging, compelling videos. We've answered top video production FAQs below. Please reach out anytime with additional questions and to discuss the specifics of your video project.
How long does it take to produce a video?
From the start of your creative planning through to the video premiere, the timeline to produce a video is 8 to 10 weeks. Learn how to plan and schedule a nonprofit fundraising video.
We definitely want to create a video for our organization. Where do we start?
You'll first need to identify the goal of the video and who is your intended audience. Those decisions help determine the format for the video and what will be the most important message you want to convey. Review these 5 tips to improve your next org video to get started.
How should we select locations to shoot?
Are there places that relate directly to the message you want the video to convey? Or maybe there are locations that are important to the speakers featured in your video. If neither of those apply, consider filming in a production studio. The AV Department has two production studios available; one with a green screen, the other with an LED video wall. Using a studio also offers the opportunity to create a unique set for your video. We can recommend excellent partners to design and install your set decor.
What preparations should we take for the day we film?
The people who will appear on camera should be ready, yet not overly rehearsed. Plan for 45 minutes for each interview. Share an overview of the topics that will be asked, but don't provide the exact questions in order to help interviewees answer in a natural manner. As for what to wear, solid color clothing is best. Avoid white and black as these colors pose potential technical problems. Jewel tones are nice, and a deep red is better than a bright red.
What is the best length for a video?
Videos created for pre-pandemic live events were usually three and a half minutes long. With the rise of live streamed virtual and hybrid events, we currently recommend appeal and organizational videos be only two to three minutes long.
What is b-roll?
B-roll is additional footage intercut with the main shot that adds context to the story being told. B-roll captured during the main shoot often includes exterior shots that establish location, background activity that defines a place, or action shots that support the spoken narrative of the video.
Can we reuse our previous videos in the new video?
Quite possibly. Previous video footage, b-roll, and photographs are all helpful during the post-production process. All of these assets can enhance your visual storytelling.
How do we select music for our video?
We use a music licensing service and select music beds that match the mood of your video, whether that is uplifting, sentimental, or reflective. If you have a type of music in mind, please send samples with your other assets. Always keep in mind copyright when selecting music.
Can you help us cut the video into short pieces for social media?
Yes. We can edit a video with multiple interviews into short segments that you can repurpose on your social channels. An alternative is to film promo pieces when we film the longer video. Consider writing copy specifically for the social media clips.
Do you film with drones?
Yes, we do. Filming with drones offers great opportunities to showcase new facilities and outdoor spaces.
For virtual events, what should the balance be between pre-recorded and live feeds? Is there a ratio that works best?
We recommend 40% live feed and 60% pre-recorded segments. That ratio keeps the live event feel of the program and allows for interaction with the audience, while also staying on time and on pace.
What did you do during the pandemic to stay safe while filming?
Both in our studio and on-location, we followed COVID-19 safety precautions. Shot-gun microphones and zoom lenses maintained safe distances. Our videographers wore masks. And we always sanitize equipment and use hand sanitizers. We continue to ask clients to consider and support people who are vulnerable and at greater COVID-19 risk by adapting their video plans which could include selecting outdoor settings for filming and requiring vaccines for those on set.
Please contact us if you have other video production questions and to schedule your video project. You'll also find additional resources on our video production webpage. We are here to help you produce videos that inspire your audience to learn more and support your organization.
Pictured above: Filming an e-training series with motivational speaker Shari Dunn.
Originally published September 2020. Updated March 2022.